STAT Courier provides dependable courier solutions for your delivery needs. No matter the location or size of the service area, our experienced team will work with you to design and implement a customized solution for your routine courier needs that is innovative, reliable, and cost-effective. When you outsource your delivery program to STAT Courier, you will receive dedicated account management, error-proof delivery tracking, and detailed monthly reports.
Whether it be refrigerated samples or time sensitive legal documents, STAT ensures the integrity and confidentiality of the service using bonded and fully credentialed drivers and HIPAA compliance where needed.   Through scheduled services and route standardization, STAT provides you with fast, accurate, and worry-free service day in and day out.
| | |
| --- | --- |
| | Medical & Laboratory |
| | |
| --- | --- |
| | Business, Legal, & Payroll |
| | |
| --- | --- |
| | Library |
STAT Courier currently completes on-call deliveries for businesses of all types, including financial institutions, multiple hospital systems, and government programs. Customer Service Representatives are available 24 hours a day, 365 days a year.
STAT Courier offers deliveries the following on-demand services based on your needs.
Expedited
Two hours or less
Routine
Three hours or less
Same-Day
Pick-ups ready by 10am are delivered by 5pm
Unlike traditional courier services, which can be restrictive and limiting, Flex-e-route's innovative approach quickly adapts to your changing delivery needs. While many clients have standard scheduled routine distribution needs, STAT Courier recognizes, responds, accommodates and prioritizes evolving circumstances and shifts in business. With Flex-e-route, we can streamline your immediate delivery needs into our daily routes, leveraging existing courier networks and intelligent logistics to help you keep pace with marketplace demands.
One Source – Multiple Delivery Solutions
STAT Courier's team is an ever ready team of logistical experts standing by ready to help you solve any logistical need required to meet your ever growing demands.
In logistics, service types and volume can change at a moment's notice, and it's important to have access to a fleet of vehicles that provide right-size services at the right time.  By leveraging our existing national network of Drivers and Equipment and optimizing schedules, STAT Courier can incorporate your unique needs, consolidate deliveries, and maximize routes between locations or across states.
Using a data driven approach and our experienced personnel, we design custom logistics solutions to provide the highest level of service to our clients. Whether it be single point of contact, inbound and outbound programs or managing vendors and supply chain partners we develop efficient strategies to drive cost savings while offering a full range of managed services.
Reliable, safe, and timely transportation
24 /7 dispatch and on demand availability
Consolidation/cross dock and transfers
Climate controlled transports
In order to ensure we continually meet client's needs, STAT Courier's network fleet includes large capacity vehicles that accommodate high volume deliveries and is able to provide clients with immediate service to all facilities in Missouri, Southern Illinois, Oklahoma, and Wisconsin. Our carriers are fully insured, trained, and possess all required certifications. From cargo vans to dock-high trucks with lift gates, our expanded fleet has the flexibility to provide on-demand service anytime.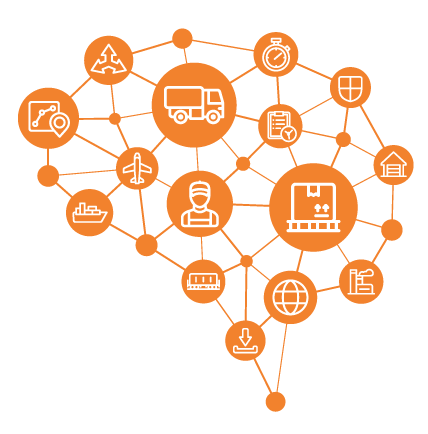 STAT Courier provides contracted solutions for customers of all sizes.  By supplying a network of contracted Drivers with existing equipment, we are your resource to provide options 24/7 to keep your supply chain operations moving.
Coast to coast coverage via a network of long haul and short haul companies.
Dry van and temperature controlled equipment.
Appointment pickup and appointment delivery management by our STAT Courier trained and professional staff.
Capable of building multiple stop routes on dedicated equipment.
Let STAT Courier be your resource for moving materials too large for a full size cargo van yet too small for a dedicated truckload.  STAT Courier will utilize a network of shippers to transport SSM's pallet sized transports. We can provide cost effective solutions moving your healthcare cargo needs anytime of the day or night.
Last Mile – The Extra Mile of Delivery
STAT Courier provides delivery options to homes and small businesses with our network of box trucks and vans to accommodate those deliveries needing special care and attention.  This includes any healthcare supplies or equipment that a patient may need to continue being cared for in their home.
STAT has the ability to handle all types of transportation needs. Please call to discuss all transportation needs including flatbed, drop dock, intermodal (rail), and dedicated route equipment.